How to set up Windows SNMP Service
Open "Control Panel/Program and Features", click "Turn Window features on or off", and check SNMP: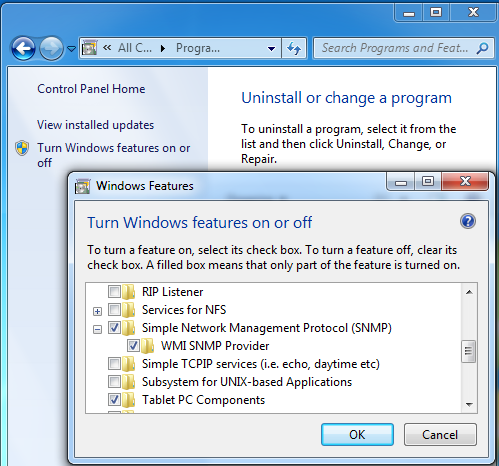 Open "Service/SNMP", select "Security" tab, make sure there is at least one community name. If other hosts need to access this SNMP service, check "Accept SNMP packets from any host".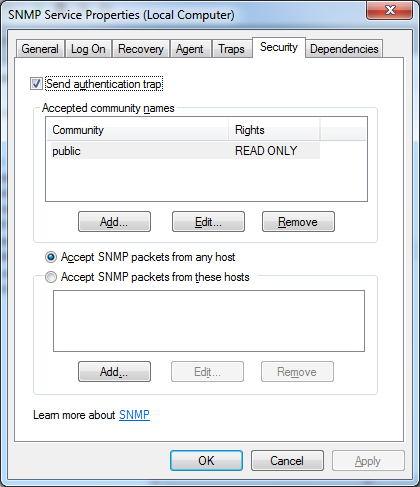 Please feel free to contact support@ireasoning.com if you have any questions.
---
Tags: SNMP SERVICE, WINDOWS